The release of the newest Botanicalls Kit is just around the corner! Check out the leaf-shaped circuit board: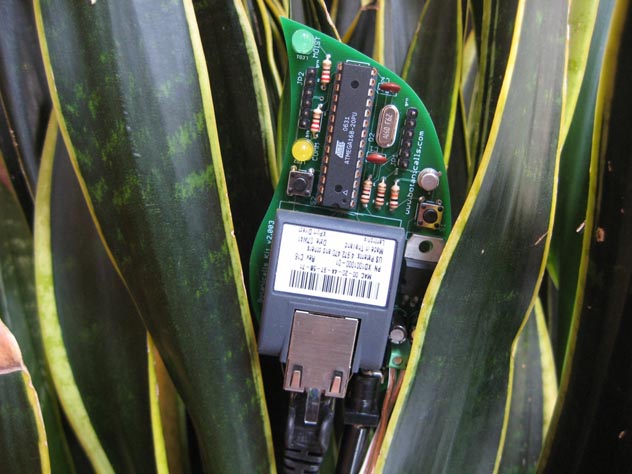 Posted on October 7th, 2008 by Kate. Filed under Announcements.
New kits are here!

Categories
Pothos Plant Tweets

Flickr Feed

Meta
This work is licensed under a
Creative Commons Attribution-Noncommercial-Share Alike 3.0 United States License
.